A powerful earthquake shook several provinces in southern Morocco on September 8th. The most affected area was the High Atlas mountain range, with its difficult terrain and thousands of small, scattered and hard-to-reach villages. Even so, it was possible to see not only the efficiency and coordination of the Moroccan national and local forces, but also the exemplary, dignified and resilient behaviour of the earthquake victims, which impressed the many responders and volunteers on the ground.
Many countries offered assistance, and with the exception of Spain, the United Kingdom, Qatar and the United Arab Emirates, most were turned down. This led to a great deal of criticism from many quarters, particularly from the French, who were totally unfamiliar with local idiosyncrasies and orographic conditions, and with the mobilising capacity of Moroccan institutions (as demonstrated during the COVID-19 pandemic).
This led to a sometimes arrogant and Eurocentric attitude, which Peter Beaumont analyses in this article from The Guardian, questioning international interference.
"Morocco is dealing with the earthquake on its own terms, and the criticism it has faced has been tinged with a white savior mentality.
The international narrative around the aid response to Morocco's earthquake has been a rather shabby one. Unnamed western officials have sniped over how Rabat was slow to ask for help from outside and from whom, suggesting that this hampered the aid effort.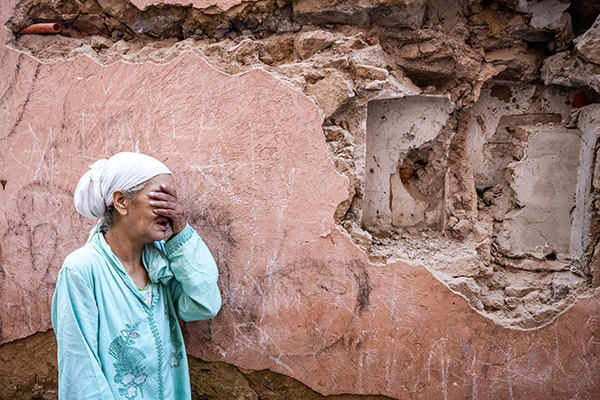 The reality is somewhat different. In three days travelling the Atlas mountains to report for this newspaper, I was able to see the limitations of the aid response, and its achievements, and compare them with previous disasters I have covered. And while it is fair to say there are communities that are seeing assistance arrive too slowly, overall the Moroccan government's response has been reasonably effective.
The notion that certain countries are innately better equipped at emergency response seems ridiculous and arrogant.
In the space of about 48 hours Morocco partially reopened one of the main roads into the heart of the earthquake zone, opening up a corridor for aid to reach those worst affected. The country's military helicopters have been flying nonstop for days, while an enormous self-organised social effort by ordinary Moroccans has mobilised help from people across the country.
And where there have been issues, they have largely been dictated by the nature of the catastrophe itself, which affected a widely dispersed population in hundreds of villages spread over extremely difficult mountain terrain, meaning that the relief effort has necessarily been limited by the airlift capacity available and the logistics able to support it.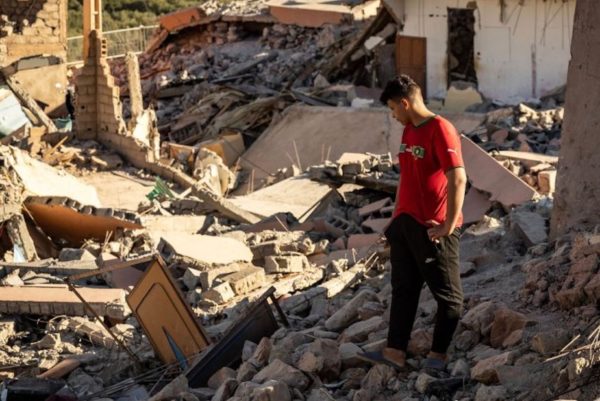 None of which means that Rabat should be immune from criticism, not least over longstanding economic disparities in regional funding, which contributed to the disaster. But there is no escaping the fact that some of the criticisms levelled at Morocco carry a whiff of white saviour complex, this pervasive notion that western countries are uniquely equipped to help in such circumstances of disaster and need.
The reality is that one of the first principles of humanitarian assistance is the idea of sovereignty in decision-making, as the French president, Emmanuel Macron, was belatedly forced to concede. Morocco, a country with problems like any other, is a functioning state, not a fragile nor a failed nor failing one like Libya, which was hit by its own dreadful disaster this week.
While it is appropriate that foreign states should offer help, it is also a privilege not a right to be invited to assist, with Moroccans in the best position to determine what is required.
There is a second principle too. On balance, those offering and sending assistance should be sure that their efforts are contributing to the relief effort, not acting as drain on valuable resources.
Even after just three days in Morocco it appeared to me that some foreign search teams had no job to do when confronted by the specifics of a disaster that saw buildings not collapse into piles of searchable rubble, but to disintegrate entirely.
The pressing question is how to help Morocco in the long term rebuild devastated communities who have lost everything.
There is a wider issue here, however, in the attitude that somehow the west is uniquely qualified to assist in these kinds of emergencies when there are numerous examples of the opposite being the case.
Having covered the aftermath of Hurricane Katrina in the US, I can say that the notion that certain countries – because of their wealth or politics or technological advantages – are innately better equipped at emergency response seems ridiculous and arrogant, given the widely criticised response by Washington to that disaster.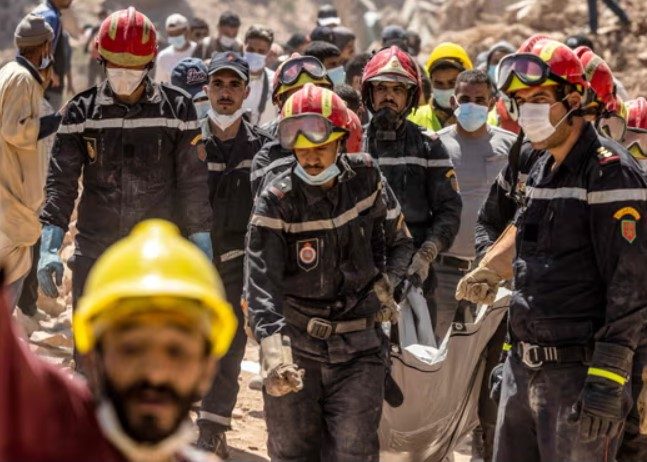 As aid routes have quickly opened up, the pressing question is how to help Morocco in the long term rebuild devastated communities who have lost everything: homes, families, livestock and livelihoods threatening the social cohesion of these unique mountain villages.
That will require a serious commitment from Morocco's international partners. It will be unglamorous work. And it has a less simplistic narrative, so will happen largely unseen by the television crews currently in the Atlas mountains".
Photo credits: Fadel Senna/AFP/Getty Images