Alfonso Casani – FUNCI
Earlier this month, Youtube channel Oh My goal – News published a video on Liverpool's coach Jürgen Klopps respect towards Islam and the team's Muslim players. It is a beautiful anecdote on the importance of religious respect and a good example to spread among the channel's viewers, and we celebrate this promotion of good practices.
The video touches on two important aspects. First, and as noted in its title, Jürgen Klopp's respectful attitude towards Islam. Secondly, the positive social impact exerted by Muslim players on society – within the Liverpool, Mohamed Salah and Sadio Mané –.
The video certainly reflects the open and multicultural society we should be moving towards, where different cultural and religious expressions are allowed, respected and encouraged.
Klopp's statements are certainly an example of the multiculturalist stance society should adopt. The team enters the locker room a couple of minutes earlier than usual so these players can conduct its ablutions, they choose whether to fast or not during Ramadan, and religious expressions are positively encouraged. This certainly reflects the open and multicultural society we should be moving towards, where different cultural and religious expressions are allowed, respected and encouraged. This takes us back to the idea of positive laicism, a way of promoting equality among citizens by respecting all religious differences, instead of forbidding them from the public space.
The unfairness of being a role model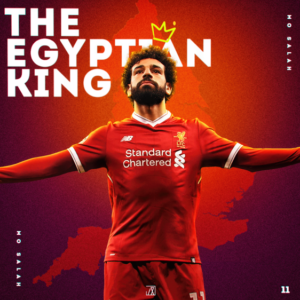 The second issue this video highlights is the positive impact exerted by Muslim players, particularly striker Mohamed Salah, whose positive influence over the British society has come to be known as "the Salah effect". This influence seems especially important at times like this, when Islamophobia is on the rise, far right parties have once again gained institutional representation, racist ideas are expressed at ease, and the UK is in the process of leaving the European Union. As expressed by Klopps:
"It's exactly what we need in these times. To see a young man (Salah), full of joy, full of love, full of friendship, full of everything, in a world where we all struggle to understand all the things happening around on this planet."
Football players such as Salah or Mané are, thus, understood as Muslim ambassadors, not only to their team, or even football, but to society as a whole, to England, and ultimately to the West. They don't only play football, they live according to Islamic principles, and in this sense they teach about Islam to a society that remains mostly ignorant of this religion. Especially, they contribute to normalize Islam. As Klopp reflects, in a period as turbulent as the one we are living, and where the media has contributed to promote such a negative image of Islam, it is important to have positive images of Muslims, that portrays them carrying out a regular life, blending with society, and being just one more normal citizen.
But as positive as this is, this creates a dilemma. Should they be a role model? I mean, should any Muslim living in Europe become a role model, a spokesperson of Islam? Isn't this too much (un-asked) responsibility? And doesn't it contribute to separate them from the mass, even if it is with good intentions? This is the downside of these examples. Muslims are forced to be ambassadors of Islam abroad, even when they just want to be a discrete part of society. By trying to normalize them, we single them out, and in order to break prejudices, we make a stereotype of them, so we can generalize their features.
I don't want to be critical with this video nor with these football players' contribution, but it is important to reflect on both positive and negative aspects of our approach to Muslims abroad. To take into account the exercise of generalization carried out, and the way this puts Muslims on the spot.
This said, a research carried out by four scholars (Alrababah, Marble, Mousa and Siegel) at Stanford University shows that exposure to Muslim celebrities actually contributes to reduce prejudice and spread normalize Islam. Remarkably, this research points out at a decrease of a 16% on hate crimes in Liverpool since Salah joined its football team. Liverpool's fans were also more likely to post anti-Muslim messages online, or chant inclusive songs towards Islam, such as:
If he scores another few,
Then I'll be a Muslim too.
We cannot then but welcome the social indirect work they are doing, and celebrate that, through their example, we might be walking towards a more positive and open society.