This article is an excerpt of John Feffer's essay "The Lies of Islamophobia". In spite of the time that has passed since its publication in Foreign Policy in Focus (the article dates back to 2011!), the same tendencies and discourses can be identified within the still rising Islamophobia. Unfortunately, as the author describes, this has also contributed to shape the late foreign policy of the United States. At the center of this argumentation, there is a simplifying discourse that goes back to the times of the crusades and that portrays Muslims as a homogeneous block participating in a millennial plan to conquer the world.
The Muslims were bloodthirsty and treacherous. They conducted a sneak attack against the French army and slaughtered every single soldier, 20,000 in all. More than 1,000 years ago, in the mountain passes of Spain, the Muslim horde cut down the finest soldiers in Charlemagne's command, including his brave nephew Roland. Then, according to the famous poem that immortalized the tragedy, Charlemagne exacted his revenge by routing the entire Muslim army.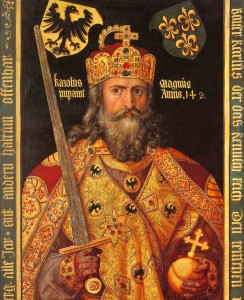 The Song of Roland, an eleventh century rendering in verse of an eighth century battle, is a staple of Western Civilization classes at colleges around the country. A "masterpiece of epic drama," in the words of its renowned translator Dorothy Sayers, it provides a handy preface for students before they delve into readings on the Crusades that began in 1095. More ominously, the poem has schooled generations of Judeo-Christians to view Muslims as perfidious enemies who once threatened the very foundations of Western civilization.
The problem, however, is that the whole epic is built on a curious falsehood. The army that fell upon Roland and his Frankish soldiers was not Muslim at all. In the real battle of 778, the slayers of the Franks were Christian Basques furious at Charlemagne for pillaging their city of Pamplona. Not epic at all, the battle emerged from a parochial dispute in the complex wars of medieval Spain. Only later, as kings and popes and knights prepared to do battle in the First Crusade, did an anonymous bard repurpose the text to serve the needs of an emerging cross-against-crescent holy war.
Similarly, we think of the Crusades as the archetypal "clash of civilizations" between the followers of Jesus and the followers of Mohammed. In the popular version of those Crusades, the Muslim adversary has, in fact, replaced a remarkable range of peoples the Crusaders dealt with as enemies, including Jews killed in pogroms on the way to the Holy Land, rival Catholics slaughtered in the Balkans and in Constantinople, and Christian heretics hunted down in southern France. […]
The Crusades Continue
With their irrational fear of spiders, arachnophobes are scared of both harmless daddy longlegs and poisonous brown recluse spiders. In extreme cases, an arachnophobe can break out in a sweat while merely looking at photos of spiders. It is, of course, reasonable to steer clear of black widows. What makes a legitimate fear into an irrational phobia, however, is the tendency to lump all of any group, spiders or humans, into one lethal category and then to exaggerate how threatening they are. Spider bites, after all, are responsible for at most a handful of deaths a year in the United States.
Islamophobia is, similarly, an irrational fear of Islam. Yes, certain Muslim fundamentalists have been responsible for terrorist attacks, certain fantasists about a "global caliphate" continue to plot attacks on perceived enemies, and certain groups like Afghanistan's Taliban and Somalia's al-Shabaab practice medieval versions of the religion. But Islamophobes confuse these small parts with the whole and then see terrorist jihad under every Islamic pillow. They break out in a sweat at the mere picture of an imam.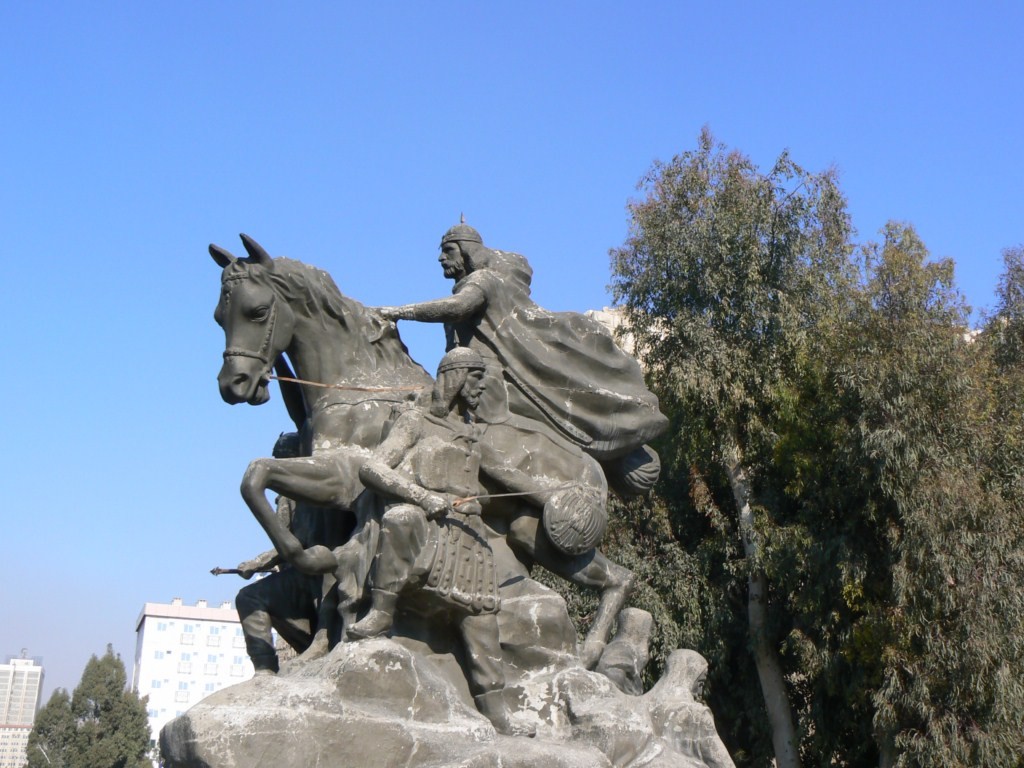 Irrational fears are often rooted in our dimly remembered childhoods. Our irrational fear of Islam similarly seems to stem from events that happened in the early days of Christendom. Three myths inherited from the era of the Crusades constitute the core of Islamophobia today: Muslims are inherently violent, Muslims want to take over the world, and Muslims can't be trusted.
The myth of Islam as a "religion of the sword" was a staple of Crusader literature and art. In fact, the atrocities committed by Muslim leaders and armies — and there were some — rarely rivaled the slaughters of the Crusaders, who retook Jerusalem in 1099 in a veritable bloodbath. "The heaps of the dead presented an immediate problem for the conquerors," writes Christopher Tyerman in God's War. "Many of the surviving Muslim population were forced to clear the streets and carry the bodies outside the walls to be burnt in great pyres, whereat they themselves were massacred." Jerusalem's Jews suffered a similar fate when the Crusaders burned many of them alive in their main synagogue. Four hundred years earlier, by contrast, Caliph 'Umar put no one to the sword when he took over Jerusalem, signing a pact with the Christian patriarch Sophronius that pledged "no compulsion in religion."
Irrational fears are often rooted in our dimly remembered childhoods. Our irrational fear of Islam similarly seems to stem from events that happened in the early days of Christendom.
This myth of the inherently violent Muslim endures. Islam "teaches violence," televangelist Pat Robertson proclaimed in 2005. "The Koran teaches violence and most Muslims, including so-called moderate Muslims, openly believe in violence," was the way Major General Jerry Curry (U.S. Army, ret.), who served in the Carter, Reagan, and Bush Sr. administrations, put it.
The Crusaders justified their violence by arguing that Muslims were bent on taking over the world. In its early days, the expanding Islamic empire did indeed imagine an ever-growing dar-es-Islam (House of Islam). By the time of the Crusades, however, this initial burst of enthusiasm for holy war had long been spent. Moreover, the Christian West harbored its own set of desires when it came to extending the Pope's authority to every corner of the globe. Even that early believer in soft power, Francis of Assisi, sat down with Sultan al-Kamil during the Fifth Crusade with the aim of eliminating Islam through conversion.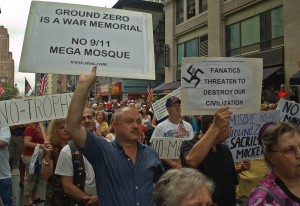 Today, Islamophobes portray the building of Cordoba House in lower Manhattan as just another gambit in this millennial power grab: "This is Islamic domination and expansionism," writes right-wing blogger Pamela Geller, who made the "Ground Zero Mosque" into a media obsession. "Islam is a religion with a very political agenda," warns ex-Muslim Ali Sina. "The ultimate goal of Islam is to rule the world."
These two myths — of inherent violence and global ambitions — led to the firm conviction that Muslims were by nature untrustworthy. Robert of Ketton, a twelfth century translator of the Koran, was typical in badmouthing the prophet Mohammad this way: "Like the liar you are, you everywhere contradict yourself." The suspicion of untrustworthiness fell as well on any Christian who took up the possibility of coexistence with Islam. Pope Gregory, for instance, believed that the thirteenth century Crusader Frederick II was the Anti-Christ himself because he developed close relationships with Muslims.
These two myths — of inherent violence and global ambitions — led to the firm conviction that Muslims were by nature untrustworthy.
For Islamophobes today, Muslims abroad are similarly terrorists-in-waiting. As for Muslims at home, "American Muslims must face their either/or," writes the novelist Edward Cline, "to repudiate Islam or remain a quiet, sanctioning fifth column." Even American Muslims in high places, like Congressman Keith Ellison (D-MN), are not above suspicion. In a 2006 CNN interview, Glenn Beck said, "I have been nervous about this interview with you, because what I feel like saying is, 'Sir, prove to me that you are not working with our enemies.'"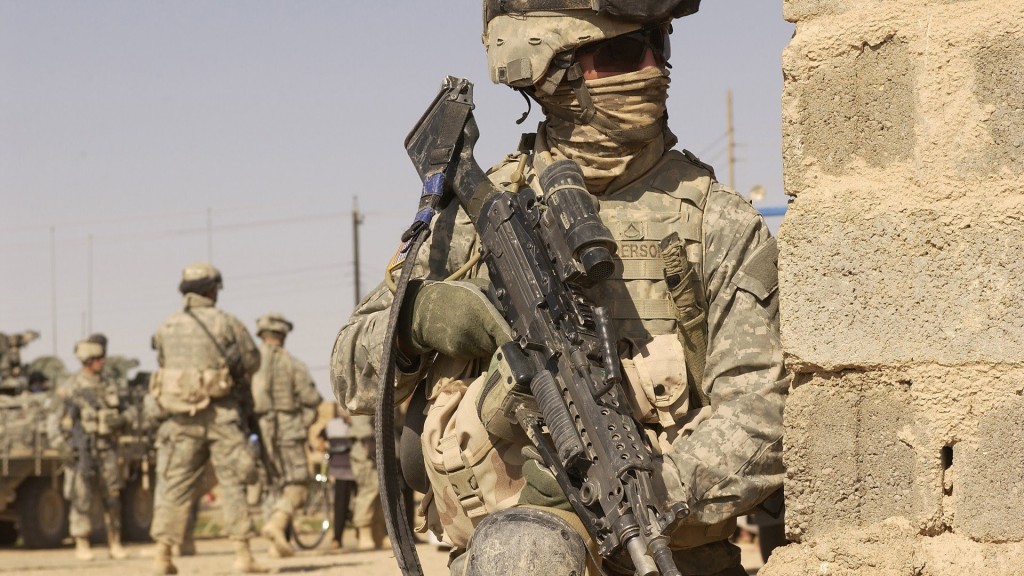 These three myths of Islamophobia flourish in our era, just as they did almost a millennium ago, because of a cunning conflation of a certain type of Islamic fundamentalism with Islam itself. Bill O'Reilly was neatly channeling this Crusader mindset when he asserted recently that "the Muslim threat to the world is not isolated. It's huge!" When Deputy Undersecretary of Defense for Intelligence William Boykin, in an infamous 2003 sermon, thundered "What I'm here to do today is to recruit you to be warriors of God's kingdom," he was issuing the Crusader call to arms.
But O'Reilly and Boykin, who represent the violence, duplicity, and expansionist mind-set of today's Western crusaders, were also invoking a more recent tradition, closer in time and far more familiar.
You can read the full essay in Foreign Policy in Focus.