Muslim activists Linda Sarsour and Tarek El-Messidi have launched a crowdfunding campaign to support the repair of a St. Louis Jewish cemetery that was vandalized over the weekend — and the response has been overwhelming.
The campaign, which aimed to raise $20,000, exceeded its target in three hours — and had drawn more than $130,000, more than six times its initial target, by Sunday.
"We are overjoyed to reach our goal," organizers wrote. "Any additional funds raised in this campaign will assist other vandalized Jewish centers."
And example of Muslims andd Jews' cooperation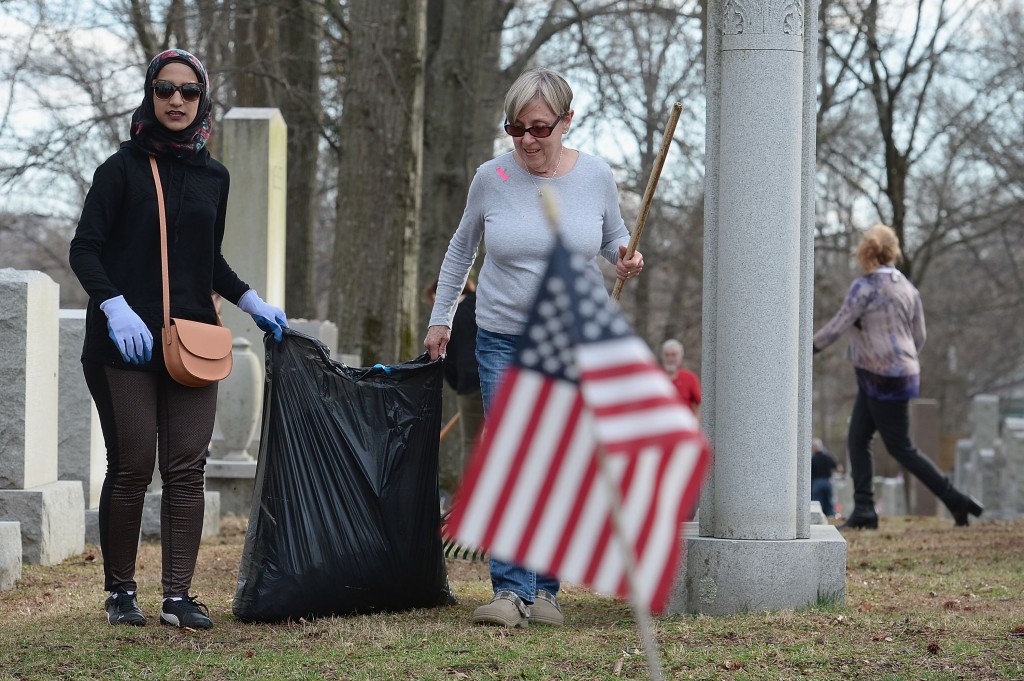 As many as 200 gravestones were toppled or damaged in the Chesed Shel Emeth cemetery. The defacement was discovered on a weekend when 11 Jewish Community Centers received bomb threats.
In their crowdfunding pitch, Sarsour and El-Messidi appealed to cooperation between Jews and Muslims recorded in the Quran. They say any extra funds will go to repairing vandalism at other Jewish sites.
"Through this campaign, we hope to send a united message from the Jewish and Muslim communities that there is no place for this type of hate, desecration, and violence in America," they wrote.
Source: FastForward